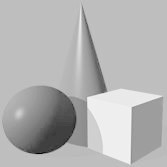 IBC Tote Mixers

Our IBC Tote mixers are an innovative solution for all of your tote mixing needs providing easy installation and superior mixing performance from the industry's only mixed flow blades.
Through extensive testing, we've found that tote mixers perform better at lower mixing speeds. As a result, our mixer was designed to run at lower RPMs, reducing air infusion and increasing mixing efficiency.
The majority of our competitors's mixers weigh over 30 lbs and require additional mounting hardware that attaches to the top of the tote cage. Our mixer is built into the lid and weighs only 9 pounds, so it can be quickly transferred from tote to tote, reducing cycle time and improving operator efficiency.
Our mixer is manufactured and assembled with pride in Cleveland, Ohio in an ISO 9001 facility. To request a quote or to learn more about our innovative tote mixers, please email us at info@industrial-tote.com or give us a call at (440) 582-8620. Our mixers are competitively priced with discounts available when ordered with totes.